Computer Repair Services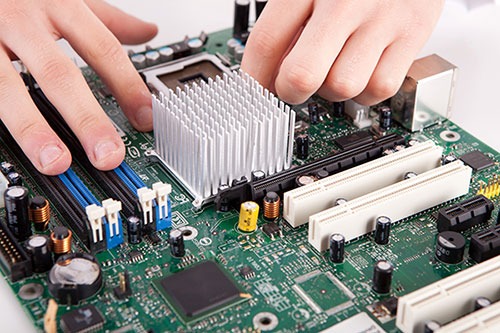 Proudly locally owned and operated, A-1 Computer Service LLC has been the premier provider of computer service and virus protection in Las Cruces, NM and the surrounding areas. With more than 10 years of combined experience, our full staff of professional technicians allows us to offer a wide range of services and solutions, including repairs, installations, virus removal and more. We are committed to high quality service, professional workmanship and exceptional customer care, and we work closely with each individual customer to provide solutions that meet and exceed your needs.
We specialize in the service and repair of a full range of makes and models. In addition, we are an authorized Dell reseller, and we also offer a full range of new and refurbished computers in our store. We understand that transporting a whole network to our store is sometimes impossible, and that's why we offer mobile computer repair service as well. As the premier provider of computer servicing in Las Cruces, NM, we are proud to offer our services at competitive rates, and to offer discounts to active military and senior citizens.
---
We specialize in a full range of computer repair services, including:
Computer repair service: Any make, any model, any problem, we specialize in computer repairs of all kinds and magnitudes. Whether you know the issue or have no clue what's going on, we will restore your computer to full working order.
Mobile computer repair service: If you're unable to bring your computer into our store, we will bring our store to you. Our mobile computer repair service allows us to travel remotely and still provide our signature service.
Software installation: From simple updates to full network overhauls, our team of specialist technicians will install your new software quickly and efficiently. We work with a wide variety of makes, models and operating systems.
Virus removal: Computer viruses can severely damage not only your own computer hardware and software, but also any computers or devices using the same network. Our virus removal service will ensure the safety of your entire network.
---
From computer repairs to virus removal, we have built a reputation for providing solutions that both meet and exceed your needs. To speak with a technician or to request a quote, call A-1 Computer Service LLC today at 575-644-6913.